Scrimmage Games
Keiki Soccer Pros "Bonus" Scrimmage Games Ages 5 to 11.
What to expect:
Scrimmage Fall/Winter 2023 season.
Parent will need to join our team on the HEJA app to register player for scrimmage games.  Email Coach Tom if you need help.
Dates and times will be emailed to all parents before the season begins.
4 Games are played Fridays at 5 pm in Wailuku
Games are FREE and OPTIONAL, in addition to your regular weekly class
Keiki Soccer Coaches guide players to focus on teamwork, fundamentals of the game and FUN
Family attending games: cheering should be positive and encouraging.
Players are grouped by age and size for an optimal and fair playing experience
Due to optional nature of scrimmage games, rained out games will not be made up
Register now online for your weekly class or call our office at 808-633-4070
Please wear your Keiki Soccer Pros shirt to games
Scrimmage vest with your team color provided each game, return to coach after game
Sneakers are acceptable to wear.  Shin guards are optional and not required.
Games run for roughly 45 to 50 minutes, with water breaks.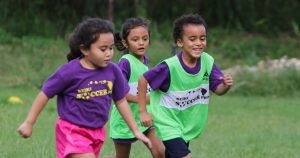 All Maui games are held in Wailuku. Please wear your Keiki Soccer shirt and arrive on time.  For registered Fall/Winter 2023 players only. Mahalo!